Jovial Concepts is a non-profit organization created in 2009 as a resource for community and stewardship. Since its inception, Jovial Concepts has worked with local communities in Colorado to raise awareness towards issues of social, economic, and environmental conflict, created forums for their peaceful resolve, and collaborated with like-minded organizations to further the effectiveness of current sustainability actions.
Jovial Concepts believes that the world is not sustainable until we figure out how to manage resources in a renewable manner, cease violence which threatens people's livelihoods, and ensure access to an equal education, clean water, and shelter for all.
To empower under-served communities to thrive, by providing healthy food via sustainable, organic, urban agricultural activities.
To promote community and stewardship by providing children and the general public with education and resources. We support our local community by increasing access to food, nutrition education, seed-to-table programs, mentoring, and annual events. We support our local stewards by reducing organic waste, preserving fresh foods, and teaching organic gardening and the importance of compost.
"

In the 21st century, I think the heroes will be the people who will improve the quality of life, fight poverty, and introduce more sustainability.

"
Kristina Welch
Founder/ Executive Director
Kristina is the founder, event coordinator, and head organizer of Jovial Concepts.
After completing a four year degree in Philosophy and joining the working world, Kristina quickly realized that her aspirations are fixed in a life devoted to community service, education, and sharing in the joy of others.
Jovial Concepts
Yvonne Welch
Treasurer
Yvonne is in charge of the book keeping and funds management for Jovial Concepts.
Yvonne was educated as a Nurse in the US Women's Army Corp, but she excels as an accountant, book keeper, and board member. She currently owns/operates a successful watercraft and condo rental company.
Jovial Concepts
Robin Arnett
Board Member
Robin Arnett is a psychotherapist and non-profit consultant, and has spent time working and living all over the US and abroad. She brings a passion for sustainability, community engagement, and creative problem solving.
Jovial Concepts
Courtney Butler
Board Member
Courtney Butler is a Jovial Concepts board member and the head of the Events/Community Engagement Committee. She is a Spanish-speaking immigration lawyer at the local boutique law firm Elkind Alterman Harston PC where she represents clients from all over the world.
Jovial Concepts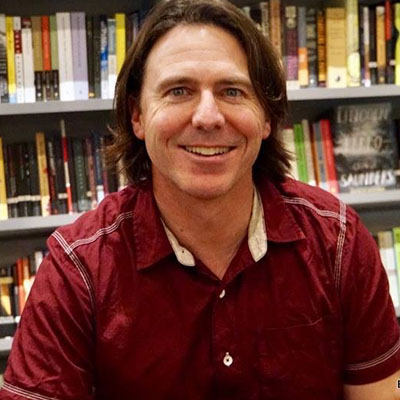 Jeff Lawhead
Board Member
Jeff Lawhead has a background in city and regional planning. He has interest in cooperative workforce development and co-living communities. Currently, he is a member of the Aria Cohousing Community and the Colorado Solidarity Fund, which invests in cooperative businesses.
Jovial Concepts
Quincy Moye
Board Member
Quincy is a 3 time time stroke survivor that has been a Barnum resident for over 20 years. He is an active voice for health equity, empowerment, and sustainability in our community. He is passionate about gardening, organic foods, and holistic health!
Jovial Concepts
Lila Veronica
Board Member
As an Author, Speaker and Mindful Business Coach, Lila helps her clients massively shift their relationship with money, align their bodies and express their spiritual gifts so they can create a greater impact in the world much faster. She is the creator of The Business Uplevel Mastermind Program, which combines online sales and marketing coaching with weekly body practices as well as a transformation live in-person retreats with thought leaders from around the world.
Jovial Concepts
Alexis Irias
Board Member
Alexis Irias is a native Spanish speaker who has a background in digital marketing. She is passionate about wellness, alternative health, holistic nutrition and serving an underserved market through providing yoga and meditation classes in Spanish through Alquimia.Yoga. She is also passionate about Digital Wellness and is pursuing opportunities to learn more about behavioral health and technology addiction.
Jovial Concepts
Jessica Andersen
Board Member
Jessica has nearly 20 years of paralegal experience and currently works in the corporate world with a company that strives to better the field of medicine and advocates for access to quality health care. She brings her passion for health and wellness, and strives to empower people to take control of their health through education, food choices and the power of simply moving their body.
Jovial Concepts
Kristina Welch
Founder/ Executive Director
Kristina is the founder, event coordinator, and head organizer of Jovial Concepts.
After completing a four year degree in Philosophy and joining the working world, Kristina quickly realized that her aspirations are fixed in a life devoted to community service, education, and sharing in the joy of others.
Jovial Concepts
Nikyla Wilkes
Garden Manager
Nikyla has a heart to serve from her experience in the Air Force to her time Managing the ACS Lift Food Bank.
If you call or write us to volunteer, you will likely get in touch with this wonderful community advocate.
Jovial Concepts
Mike Spade
Vice President - Jovial Concepts
School Programs Manager - Plant The Seed Project
While at Stony Brook University pursuing a degree in Sustainability Studies and Environmental Design, Policy, & Planning, Mike helped to develop a rooftop farm atop the university hospital which fed patients with dietary restrictions. Since he has gained experience in organic farming, trail building, and environmental education for several nonprofit organizations and government entities.
Mike serves as Vice President at Jovial Concepts and leads the Plant The Seed Project youth gardening initiative. He hopes to get back to his rooftop roots using Permaculture Design and Green Roofing Professional certifications.
Jovial Concepts
Andrew Gillette
Edgewater Garden Leader
Andrew is a team lead who has been serving the community with Jovial Concepts since mid-2016.
He studied Fine Art at Metropolitan State College of Denver, and as is the trend of the modern art student, has since then cultivated a wide range of professional experiences that have very little to do with that field of study. Besides art and gardening, his current interests include barefoot running and promoting a more community-centered approach to serving those in need.
Jovial Concepts
Meghana Suchak
Stats and Analysis
Meghana helps with data collection, interpretation, and the evaluative aspects of the Jovial Futures program. She strives to understand how research and practice can work together to create sustainable educational programs.
Meghana currently lives in New York and is in the process of moving to Lafayette, Indiana to work for a community mental health center. She received a Ph.D. in Counseling Psychology from Purdue University.
Jovial Concepts
Joyce M. Oates
Research Scientist/ Analyst
Joyce is helping Jovial Concepts with experimental design, data analysis and interpretation. She has a keen interest in educational issues and believes that rigorous statistical methods can be used to benefit a broad spectrum of domains.
Joyce currently resides in Washington, D.C. with her husband and cat. She received her Ph.D. in Behavior, Cognition, and Neuroscience from American University.
Jovial Concepts
Di Collingwood
Volunteer Coordinator
Jovial Concepts
Julie Ethington
Belmar Garden leader
Jovial Concepts
Liz Gangware
Lakewood Garden leader
Jovial Concepts
Teri Connolly
Arvada Garden leader
Jovial Concepts
Carrie Sonneborn, Ph.D.
Carrie is a fantastic community leader and brings people together to talk about ways to improve all of our lives!
Carrie is currently an engineering mentor at the Colorado School of Mines and is helping Jovial Concepts work with the students to develop sustainable products to help future generations! As a community leader, she always promotes the ideas of peace and ways to create truly sustainable communities.
Jovial Concepts
Bonny McNulty
Mayor Edgewater, 2008-2016
Jovial Concepts
Kimberly Weeks
L.C.S.W. Private Practice - Vibroacoustic Therapy
Jovial Concepts
Thomas Slabe
Biologist EPA
Jovial Concepts
Jane Ambrose
Founder One Sky, One World
Jovial Concepts
Kris Teegarten
Mayor of Edgewater
Jovial Concepts
Partners and Collaborations